Introduction to ExlTech Mechanical Design Training
CAE has got immensely trendy especially among mechanical industry. Use of softwares makes designing is very easy because and it has many advantages over manual designing. Designing software is very well known software for mechanical design and it is been used by professionals around the world.
This course deals with the fundamentals of Mechanical Equipment. Mechanical Equipment is considered to be any major component in a mechanical system such as a refinery, refrigeration system, HVAC system, power plant, marine system etc. The primary focus of this course is on all Designing software, Industrial Training, Design Considerations, heat exchangers, and miscellaneous equipments such as boilers, pressure vessels and storage tanks. This Mechanical design course by ExlTech course is appropriate for the candidates who want to or are involved in oil and gas projects, concerned with issues of design, fabrication, construction and quality control of mechanical equipment (pressure vessels, heat exchangers, etc.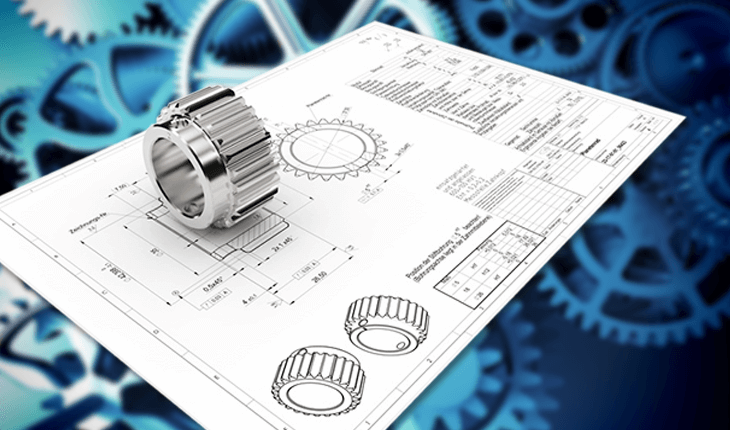 ExlTech's Mechanical Design Training Program
ExlTech is a center for career guidance in CAE Design involved in mechanical engineering design and training. We offer an exclusive job oriented training for mechanical engineers in Mechanical design that is intended at building up your productive designing ability. Mechanical design engineers design various mechanical devices and equipments alike. When they comprehend the expected functionality of a new product, they would meet with engineers to examine material alternatives or different needs identified with the product. They at that point utilize softwares to settle on the product design.
ExlTech is conducting a best training for Mechanical design course we are comprises of industry expert trainers. They are expert in training mechanical design domain. We train our students on all popular Designing software's, based on the requirements of the industry.
Our mechanical training experts completely understand, the industry demands and they are aware how to mold a student who starts from the beginners level in this domain. With their expert mentoring, job aspirants will have an in depth knowledge of the industry so as to set out in the market with confidence and have a successful career ahead!
Technical Highlights of Mechanical Design Training
The CAE training program presented is a Customized-Advance training which will definitely helps you to upgrade your profile with rapidly growing and outsourcing career opportunities. Following are the key contents of our training program.
Course highlights are listed below :
Live projects and case studies

Group discussion

German Language

Aptitude & communication

Soft Skills
Personality development

Interview skills

Guaranteed placements

Certification
Syllabus for Mechanical Design Course
Our syllabus is incorporates all the significant concepts required in mechanical design. Whole syllabus is taught with practicals sessions:
Basic mechanical Engineering

Engineering drawings and Symbols

Product Designing

Aptitude
Soft skill

Project Work

German Language
Our Mechanical designing course will offer
100% Written Placement Guarantee in MNC or MLC

Unlimited interview calls till placement is confirmed

No Burden of Fees/Easy Payment Options.
For lump sum payment within 7 days, earn discount of Rs. 10000/-

Customized + Advance training as per industrial requirement

Lifetime Assistance for Training & Placements
Companies Associated with ExlTech
With ExlTech candidate is having great future as we guarantee jobs in MNC or MLC according to the performance. Candidates are getting opportunities to start career in a reputed company few of them are
INDUS ROCK

Neilsoft

Kalyani Forge

Grupo Antolin

Twenty twenty

JohnDeer

Volkswagen

BOING

KIMAYA Engineers

Tata Motors

3DPLM

ENPRO Industries

Araymond Fasteners

Mahindra & Mahindra
Hyva India

Larsen & Toubro (L&T)

LazerKen

RR Plast

Jems and Machines

Accutech Engineering

Sigma Electric

Gudel

Quality Pattern

Gartech

EurekaIndia

Thermax Ltd

Bipin Engineers

Sutra Systems
We Are Arranging Customized Corporate Training Programs Hence All Our Workshops Are Conducted As Per The Client Requirement.
Most Of Corporate Training Workshops Are Conducted On Weekends.
Contact Us